A Guide To Choosing The Perfect Duvet
A Guide To Choosing The Perfect Duvet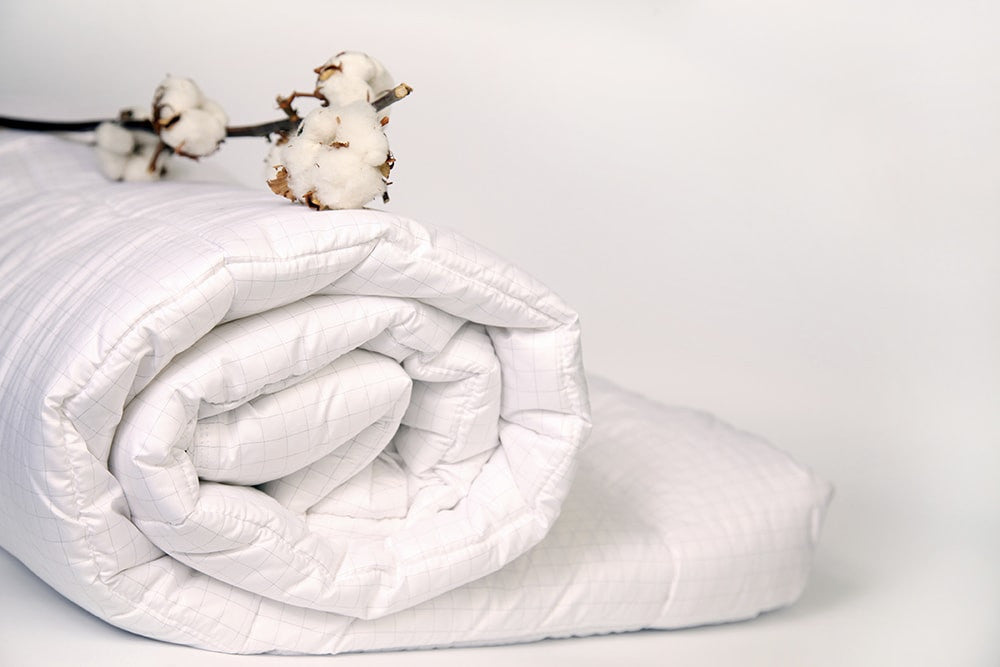 There's nothing more important than having the perfect duvet for a great night's sleep. But with so many options to choose from, how do you know which to go for? From tog ratings to fillings, it can all get a bit confusing but we've got it covered! Our expertise and extensive knowledge at Diamond Bedding has allowed us to create this guide to help you decide what type of duvet would suit you best.

Tog ratings
Each duvet comes with its own tog rating which refers to the warmth and thickness of the duvet ranging from 4.5 tog to 13.5 tog.
Our beginning 4.5 tog rated duvets are the most lightweight and would be ideal for those summer nights when insulation is the least of our worries.

The 10.5 tog duvets would be ideal as an all year round duvet, as these would be perfect to keep you warm throughout the winter, whilst keeping you cool in the summer.  

And if you're always feeling the chill, the ultimate 13.5 tog duvets, known for their thickness and warmth would be great to keep you snug throughout even the coldest of winter nights.

Fillings
Whilst duvets can range from natural fillings to synthetic fillings, at Diamond Bedding we only stock the finest natural duvets. Ranging from our luxurious goose down duvets to silk duvets, we have something for everyone.

The advantages our range of goose duvets offer over regular synthetic duvets is the fact that they are so lightweight and provide much more effective insulation, which is exactly what you want from a duvet. Whilst a 13.5 tog synthetic version might keep you warm, the weight would become uncomfortable whereas our luxurious alternatives provide a higher level of warmth and comfort without all that extra weight.

Choose from our most luxurious Hungarian goose down duvet sourced directly from Hungary, our special combination of goose down and feather or our ultimate goose down duvet. Whichever one you go for we guarantee you'll get the best quality at an unbeatable price.

If you're still unsure about which duvet would be best for you, our experts are always on hand to help you. Call us on 0203 887 3555 or drop us an email.